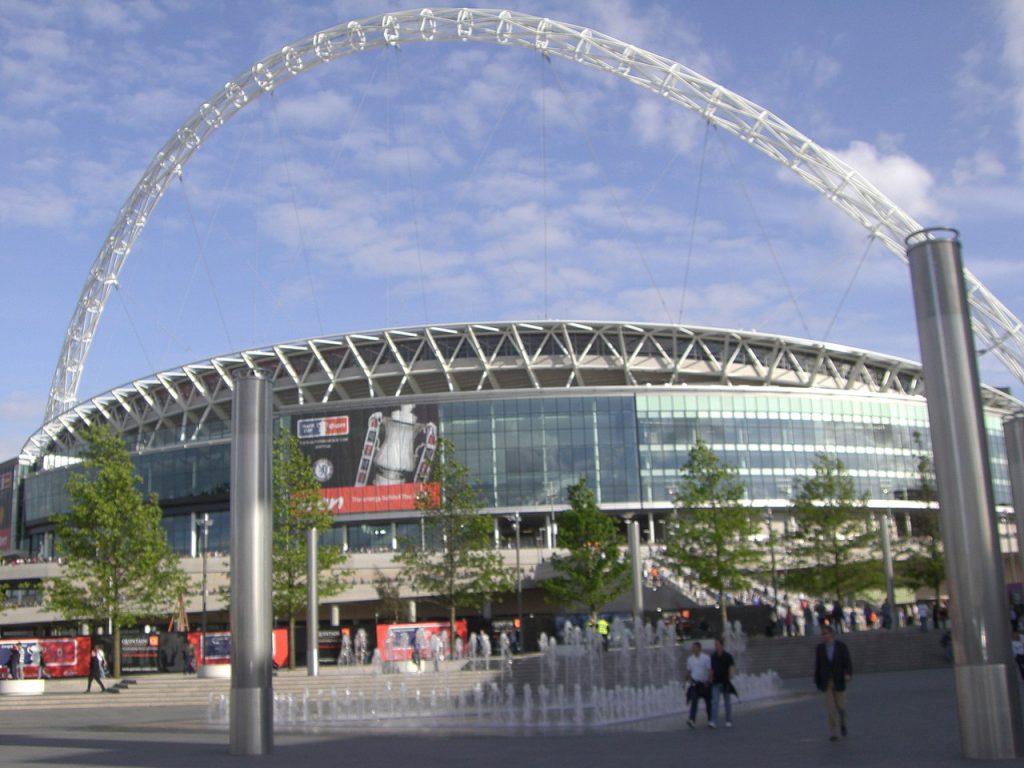 A couple of Saturday afternoons ago I sat down to watch the F.A.Cup Final. I'm not entirely sure why- given that it was between Arsenal and Chelsea I wanted both teams to lose. But shortly before the match that strange old tradition took place- the singing of Abide with Me. Except this year there was a new twist- it was sung by Emeli Sande on the roof of Wembley. It is a tradition from a bygone era- can you imagine anybody today suggesting that before a football match starts a hymn that mentions the cross of Christ needs to be sung? Yet because it has been happening since 1927 it continues to this day. And I'm really glad- because I found the experience of listening to it afresh deeply moving. Indeed I've enjoyed this version of it a lot in the last couple of weeks. It gives a couple of perspectives that we tend to overlook.
Realism about darkness
It so happened that the morning of the Cup Final I had been teaching through Revelation for one of Oak Hall's Word mornings. (If you want to see me teaching Revelation in the open air whilst battling the wind you can enjoy it here.) There was real joy in using the first session to look at God's throne and the final one to consider the glories of the new creation. But in the middle section of the morning we considered the expectations Revelation gives us for the progress of history. And there's no way round this- it is pretty bleak. The opening of the seals in chapter six teaches us to expect war, famine and plague. The events of 2020 are not quite as much of a shock as we think. And chapter 13 anticipates that Christians will be imprisoned, excluded from society and even martyred. Whether a Christian or not, life in this world will be deeply painful.
In the past couple of weeks I have heard of friends facing awful beareavement. Others have faced ongoing situations of real agony. I, myself, have much for which to give thanks. But there are elements of my personal life that I find ongoingly painful.
Where do you go with such things? I don't know about you but I need sober realism not empty triumphalism. I need words that talk about the darkness deepening, comforts fleeing and earth's joys growing dim. I need those because to be blunt, one of the reasons we sometimes struggle as Christians is that we just haven't embraced the New Testament's candid expectations of pain and sorrow in this life. And, strange to say, in three minutes before the Cup Final I found the words which helped me to face reality.
But on its own realism is not enough.
The presence of the Lord
The hymn represents a prayer uttered in the darkness. There is a desire for the cross to be before our eyes as death approaches. But, above all else, there is a longing for the presence of the Lord. That's the prayer- "abide with me." In particular that's needed when everything else good has departed:
When other helpers fail and comforts flee, Help of the helpless, O abide with me.
I wonder whether my generation of Christians has struggled to press into the goodness and the presence of the Lord Himself. We are often activists- our focus is on serving rather than being conscious of being with the Lord. Or- to be honest- when our personal lives or church activities are going well then we can be content with those things. For myself, the main times I really hold on to the Lord being with me is when the darkness sweeps satisfaction in those things away. Recent days have brought a sense of that. But the hymn reminds me that in these times not everything- indeed not the most important thing- has been taken away. The Lord- the God of comfort and the Father of compassion- is near.
I don't know what those reading this are going through. But can I commend the perspectives of the Cup Final hymn? Accept its sober realism about the darkness and follow its thread to the only comfort that can never be removed- the Lord is with us and will lead us to the day when heaven's morning breaks and earth's dark shadows flee.